HISTORY & PHILOSOPHY
Rocky Top Catering, formerly Rocky Top Hospitality, has been devoted to hospitality in the Triangle since 1998 when Owner Dean Ogan opened his flagship restaurant in Raleigh, NC.
Since that time, Dean has:
We have achieved great success in these ventures due to our commitment to local leadership, focusing on food and service trends, and listening to customer/client needs.
In 2018, we purchased and upfitted a 17,000 square foot warehouse and kitchen space in North Raleigh, which now houses our state-of-the-art catering kitchen, tasting rooms and corporate offices. This expansion allows us to provide even more catering options, such as on-site team building events, chef experiences and private client tastings.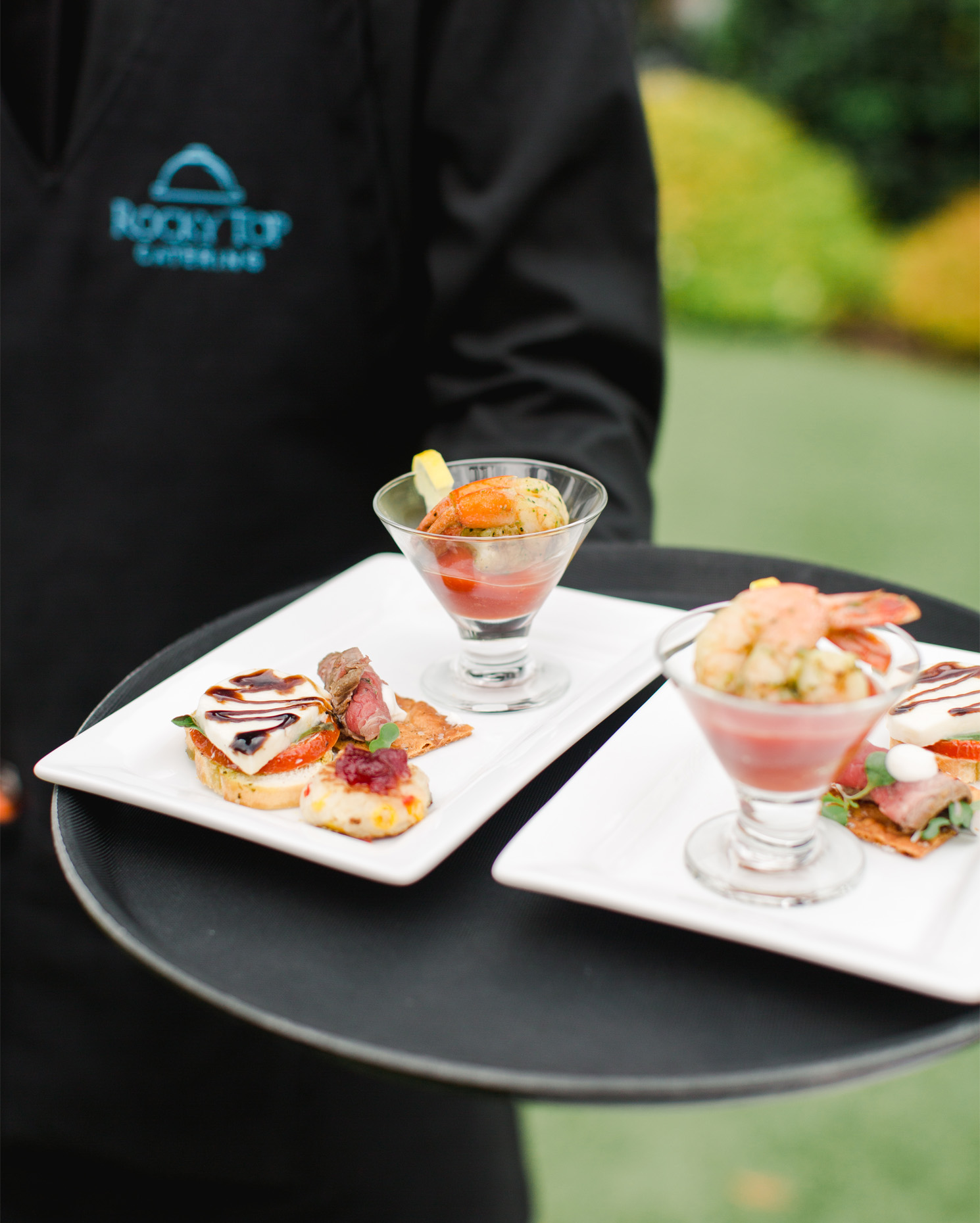 CORE VALUES
Rocky Top's core values are at the heart of everything we do. Our mission and objectives are to:
CREATE UNFORGETTABLE MOMENTS FOR OUR CLIENTS AND THEIR GUESTS
ASSIST OUR NEIGHBORS IN NEED
PHILANTHROPY
Philanthropy is at the core of Rocky Top Catering's corporate values. As a locally owned and operated company, we believe strongly in giving back to the local community that supports the company and its employees. This commitment to giving back is instilled throughout the company, from the corporate office staff, to the management team, all the way to its frontline employees. The company continues to find new and creative ways to give back, from volunteering and serving food at local meal centers for the underserved and homeless, to packing and distributing personal care bags for the homeless. Our success is due to the support of our local community, which has embraced our love for "all things local" and our passion for providing quality food and exceptional guest experiences.
Our desire is to give back to the local community that has supported us for the past 20 years.
And besides that, it's just the right thing to do. Plain and simple.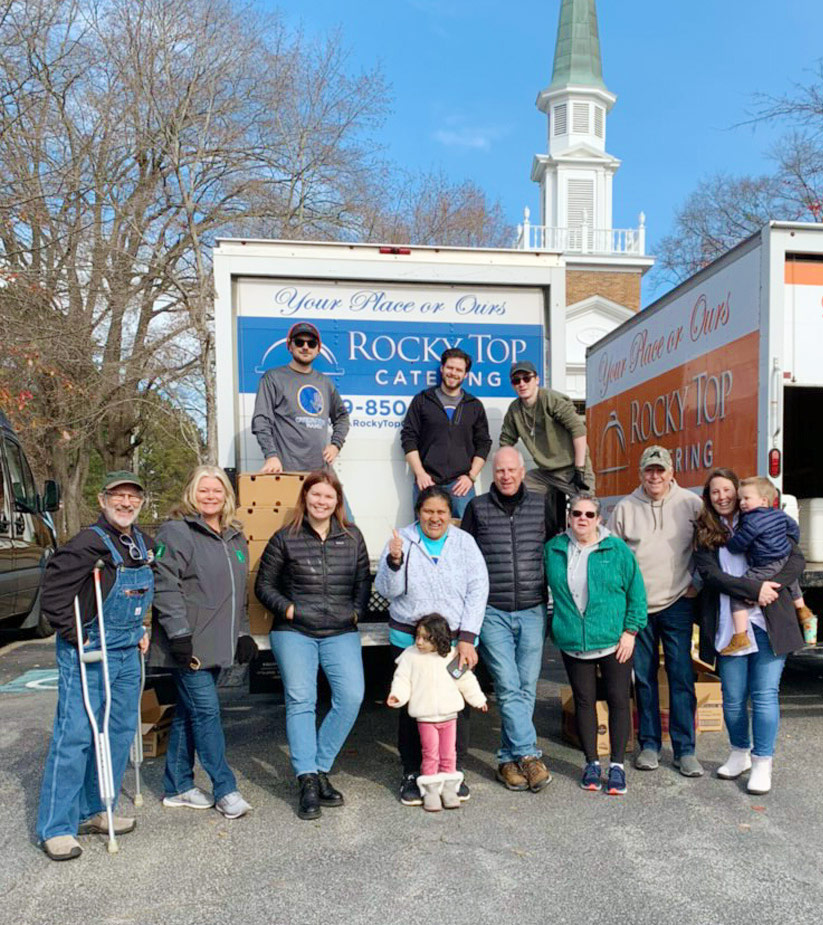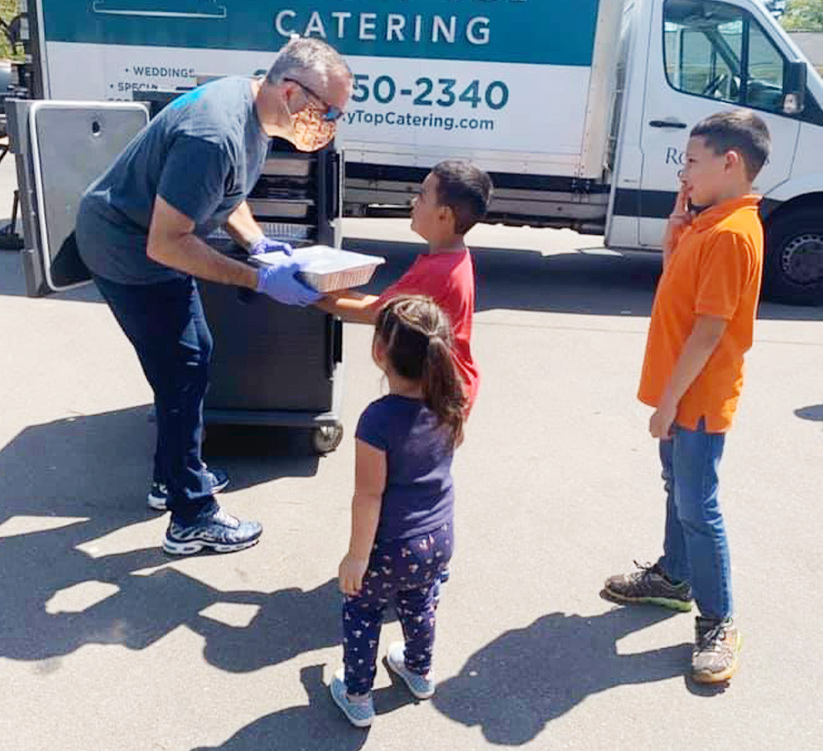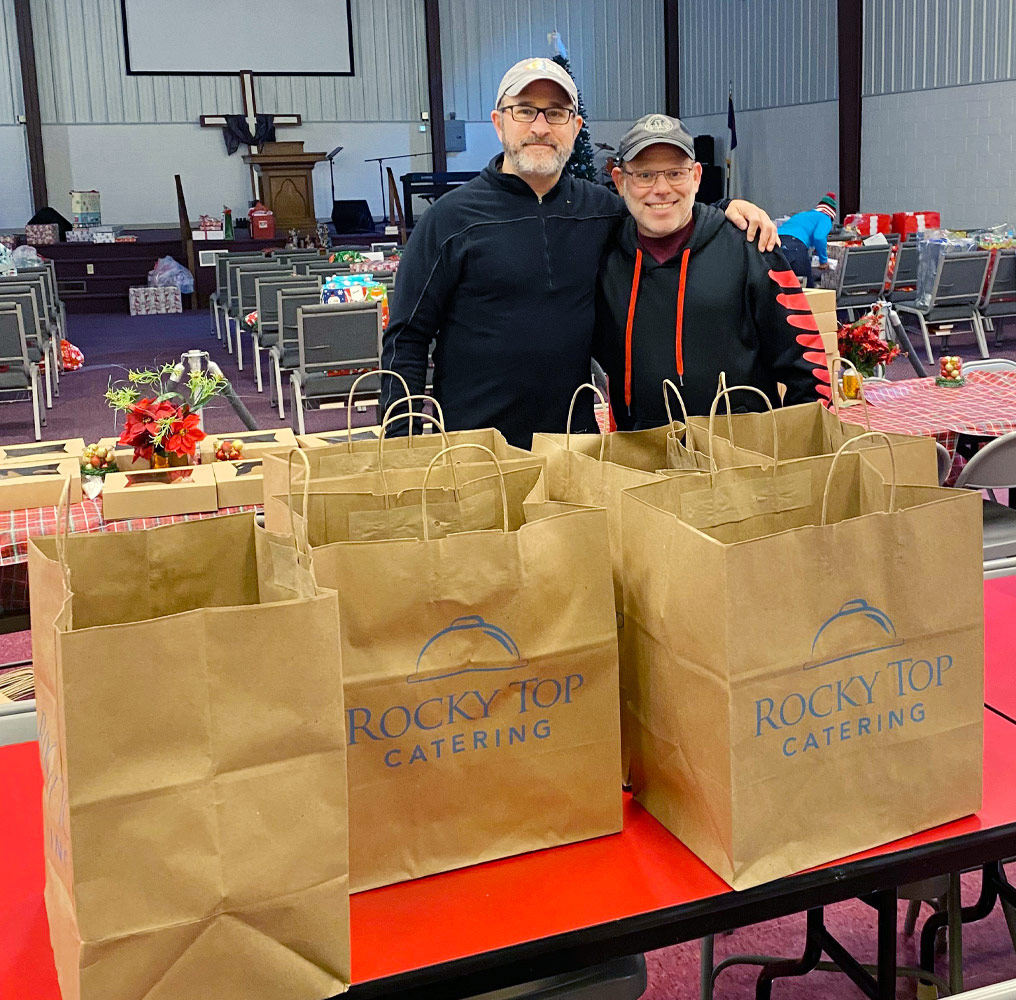 Photo credits: Megan Kerns Photography, Katherine Miles Jones Photography, Amanda K Photography